The Other DUI: Dating Under the Influence
In 2013 Four Vanderbilt football players were accused, arrested, and indicted for the rape of a Vanderbilt student. The case continues to proceed thru criminal court and continues to generate headlines.
The case represents what I believe from my years of experience as a former prosecutor, and now a defense attorney, to be one of if not the biggest threats to the safety of young women on campus as well as one of the biggest dangers of false allegations of rape or sexual battery against young men. This threat is the mix of alcohol and dating.
From news accounts the alleged Victim in the Vanderbilt case was dating one of the football players.   After becoming so intoxicated that she passed out she alleges that she was then raped by four of the football players. In this particular case because the alleged victim states that she was intoxicated to the point of unconsciousness there is no doubt and no argument that if what she claims is true, then she was raped. All states including Tennessee and Florida declare that consent for sexual activity cannot be formed by someone who is physically helpless – which include someone who is unconscious due to alcohol ingestion. This is just common sense.
The dangers to a young woman of drinking too much in the company of someone she cannot completely trust is obvious. The dangers to young men of drinking while dating are less obvious. What happens when a woman and a man are out drinking and the woman's judgment and her physical abilities become highly impaired but she has not reached that point of becoming physically helpless? If she engages in sexual activity with the man but the next day has regrets, or cannot remember whether she agreed or not because she had a black out, is he in danger of being accused of rape? I have seen more than one of these types of cases in Tennessee. In Tennessee the rape statute Tenn. Code 39-13-503 states that consent cannot be formed by someone who is mentally incapacitated. In other words sexual contact with someone who is mentally incapacitated is considered rape or sexual battery, even if they say or act as if they are consenting. The problem is that mentally incapacitated is not defined by the statute. Is it mental incapacitation if the woman is very intoxicated and making very poor decisions she otherwise would not make but nevertheless is oriented to time, place, and who she is with? Or does mental incapacitation require a complete lack of understanding as to reality. How does it affect the situation if the man is also intoxicated and is intoxicated to the point he does not realize the woman is too impaired to consent? In Tennessee these issues and questions are largely left to the jury to figure out.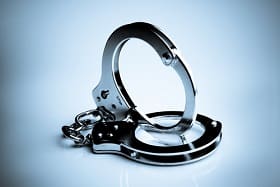 In Florida the Sexual Battery statute, FL Statute 794.011 provides a bit more guidance by stating mentally incapacitated means temporarily incapable of appraising or controlling a person's own conduct due to the influence of a narcotic, anesthetic, or intoxicating substance administered without his or her consent or due to any other act committed upon that person without his or her consent.   Therefore in Florida it appears that until a person's voluntary intoxication reaches the level that they are physically helpless that they cannot use their intoxication to claim they did not consent to sexual activity.
The bottom line is that although for different reasons it is very dangerous for both men and women to drink and date, unless you know the person you are with very well and have had a relationship in the past. Otherwise I advise that you just don't "do it". Yes, the pun was intended.
Brent Horst, Attorney, Nashville Tennessee
Board Certified in Criminal Trial Law. Licensed in Tennessee and Florida.