Our Nashville Domestic Violence Lawyer Discusses Domestic Violence and Firearm Prohibition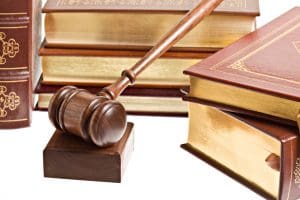 A Nashville domestic violence lawyer can discuss the ramifications of being convicted of a crime involving domestic violence. One such consequence is losing the right to own or possess a firearm. Violating this prohibition can cause a criminal defendant to face serious penalties.
Federal Law
A Nashville domestic violence lawyer will explain that individuals who have been convicted of a misdemeanor or felony domestic violence offense are not able to possess a firearm or ammunition, according to federal law.
Misdemeanor
Under federal law, an offense is considered a domestic violence offense if it involved physical force, an attempt to use physical force or a threat of using a deadly weapon. Additionally, the perpetrator must be the victim's spouse, parent, or guardian, live with the victim or share a child with the victim.
Court Decision
The United States Supreme Court also weighed in on this topic in a case it heard in March of 2014. In that case, the Supreme Court held that force does not have to equate to physical force. Instead, this term applies to violent actions, as well as offensive touching. Therefore, a person can be convicted of a domestic violence crime that is not actually violent. The court based its decision on its finding that assaults in relationships often involve less severe acts, such as pushing, slapping and grabbing, as opposed to stabbing or punching. Even if the formerly-mentioned acts do not cause injury to the victim but are offensive, they are still considered acts of domestic violence. This includes acts in which the perpetrator only attempts to offensively touch the victim. A Nashville domestic violence lawyer can explain that any of these crimes can cause the perpetrator to be barred from possessing a firearm.
Legal Assistance from a Nashville Domestic Violence Lawyer
If you would like more information on this topic, contact a Nashville domestic violence lawyer from Brent Horst Attorney at Law at .