How to Select a Nashville Criminal Lawyer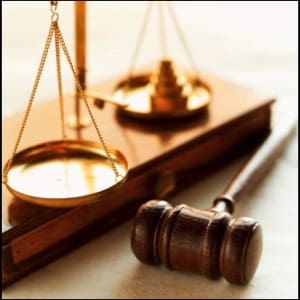 If you've been arrested or charged with a crime, you need an experienced Nashville criminal lawyer on your side, but what should you look for when choosing whom to hire?
Experience
This is probably the most important factor in selecting an attorney. Your attorney should devote at least half of his practice to criminal defense, and have experience handling the type of charge you're facing. Some types of cases, such as sex offenses and white collar crimes, require specialized knowledge and are best handled by attorneys who focus primarily on those areas.
Certain crimes, like sex offenses, drug charges and domestic violence, can affect parenting issues in divorce and child custody cases, so a Nashville criminal attorney who is also a child custody attorney may be your best option. It all depends on what your specific case requires.
Research
If an attorney you're considering has a website, see if it addresses your needs. Most websites list the attorney's main practice areas, which should include criminal defense. Search the Internet for the attorney's name, looking for any articles or books the attorney has written, news articles, social media sites, and client reviews.
You should also visit the courthouse where your case will be heard and sit in on the criminal calendar. You'll be able to see and hear attorneys in action and observe their interactions with the judge, prosecutors and clients. You can also obtain a copy of the court calendar from the clerk's office and find out which attorneys frequently handle the type of charge you're facing.
The Consultation
This is your chance to meet the attorney and staff, and ask questions about the attorney's experience: How many cases like yours has this particular attorney handled? How often does he appear in the court where your case will be heard? How many jury trials has he done, and what were the outcomes? Ask the attorney how he handles cases like yours, including how he determines whether a trial or plea is the best option.
If you're considering hiring someone who works for a law firm, find out if he will be appearing in court with you. If not, find out who will be and meet with him before you agree to hire the firm.
The Choice is Yours
Fees should be fully explained in a written fee agreement, and you should make sure all your questions have been answered and you're comfortable with the attorney before you sign the agreement. Ultimately, only you can decide which Nashville criminal attorney is right for you.
Contact a Nashville Criminal Lawyer
If you've been charged with a crime, call Horst Law at to schedule a consultation with a Nashville criminal lawyer.