What Your Attorney Should Explain to You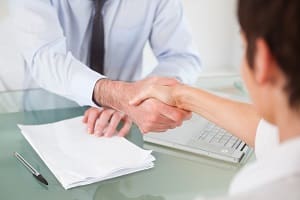 Among the keys to a mutually satisfying and successful attorney-client relationship are communication and honesty. As a client, you must be forthright in revealing all the details of the circumstances that led to your being charged. Your Nashville criminal defense attorney, on the other hand, as an experienced practitioner in the legal system, has a greater role to provide you with information you need to know.
Retainer and Fee Arrangement
It is imperative you know what is required of you and exactly what services the attorney will provide. Most people have little or no experience with the legal system and asking questions at this stage will help avoid disputes down the road.
The Legal Proceedings
For the uninitiated, the legal system may seem complex. Your attorney should explain the various steps, what is occurring at each stage and what to expect. A DUI case, in particular, can be confusing. For instance, there will likely be two different proceedings at the same time; the criminal case and an administrative hearing conducted by the DMV. Additionally, there may be the potential of a civil case if another was injured in the incident.
The Elements of the Crime
Each criminal offense must be proved beyond a reasonable doubt or you cannot be convicted. Understanding the specific elements of the charge or charges against you will help you understand this. A good lawyer will explain that an arrest for DUI does not necessarily mean a conviction must follow.
The Consequences
In assessing whether to fight a charge at trial or accept a plea agreement or any other option, you must be fully informed of all the penalties you may face. For example, in DUI cases, driver's license suspension or revocation, fines, and attendance of alcohol classes are typically imposed by the court. Some consequences include those that are not imposed by the legal system, such as an increase in insurance premiums or a cancellation of the policy.
Contact a Nashville Criminal Defense Lawyer for Legal Advice
It is important to select counsel wisely; criminal cases cases are unique. To explore the various options in your case, call Horst Law, a Nashville criminal defense lawyer, at .