Our Nashville Criminal Lawyer Addresses the Legalities of Searches and Seizures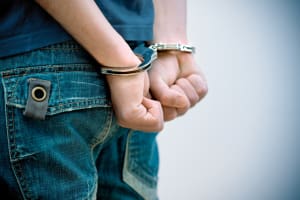 Our Nashville criminal lawyer sometimes sees cases that involve an illegal search and seizure, which means that the evidence will need to be suppressed. If the evidence includes drugs, weapons, sex-related materials or other damaging materials, the suppression could mean a dismissal of the entire case. Your Nashville criminal lawyer might intentionally challenge a search and seizure in order to see what type of evidence the prosecution plans to present at trial.
Warrantless Searches
In a warrantless search, the prosecution needs to show that they had probable cause to ask for a search. This means that they believed that you had committed a crime or had some type of related evidence at your home or in your possession. In order to prove this, the prosecution will need to reveal at least part of the evidence in court. Your Nashville criminal lawyer will review the prosecutor's response to your legal team's motion to suppress in order to seek additional information about the prosecution's case.
How to Determine If Your Lawyer Can Request a Suppression
Your attorney will ask the following questions to see if evidence in your case should be suppressed:
Were you stopped or arrested? Any statements made or evidence obtained might be suppressed.
Did the police take or look at any of your possessions, such as your wallet, a backpack, a computer case, briefcase, books, drugs, guns, records or a computer?
When they took that item, did they further examine it, such as files or a computer?
Did the authorities ask for a hair, urine or blood specimen?
Did the authorities search your vehicle?
Did they enter or search your residence or anywhere around your residence or your place of employment, whether you were or were not present at the time?
Did the police listen to, intercept, overhear or record any telephone conversations or access your personal mail, email or computer communications
Did the authorities use drones or other types of technology to check on you or attempt to use unusual means even when you would normally expect that your actions or conversations would be private?
Call Our Nashville Criminal Lawyer
Our Nashville criminal lawyer, Brent Horst Attorney at Law, can review your case to determine if there is a problem with a search and seizure. Call us at .