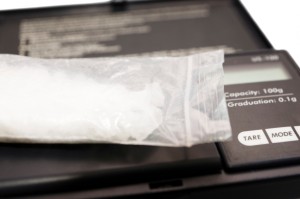 Nashville Felony Drug Possession Attorney
In Tennessee, it is a serious offense to possess controlled dangerous substances (CDS), a.k.a drugs, leading to harsh imprisonment and fines.  Convictions of felony possession of CDS cause one's loss of freedom, and can permanently damage social relationships and employment opportunities.
Definition
It is a felony to possess a CDS with intent to manufacture, deliver or sell the controlled substance.  Tenn. Code Ann. §39-17-417(a)(4).   "Possession" does not require the CDS to be on a person's body; it may be anywhere near the person.  A Nashville criminal attorney has seen a person charged with felony possession for being a passenger in a vehicle containing a CDS.
Simple possession of CDS is a misdemeanor offense, but, as a Nashville criminal attorney notes, only for first time offenders.  For second time offenders and beyond, possession of CDS may be either a misdemeanor or felony offense, depending on the type and amount of CDS.
Categorized CDS
Tennessee organizes CDS into "schedules," classified in descending order from CDS with the highest probability of abuse and addiction with no legitimate medical use to CDS with legitimate medical use and low probability of abuse and addiction:
| | |
| --- | --- |
| SCHEDULE | TYPE OF DRUGS |
| I | Most dangerous with high risk of addiction or dependency and no legitimate medical use, i.e. LSD, heroin and mescaline. |
| II | High risk of abuse but may have legitimate medical use, i.e. opium, cocaine, methadone, methamphetamines, and amphetamines. |
| III | Slightly less dangerous than Schedule II substances but have moderate risk of abuse, i.e. anabolic steroids, testosterone, ketamine, and some depressants. |
| IV | Slight risk of dependency and very acceptable medical uses, i.e. clonazepam, tranquilizers, and sedatives. |
| V | Low risk of dependency, i.e. Tylenol with codeine. |
| VI | Low risk of physical dependency, i.e. marijuana. |
| VII | Butyl Nitrate, a.k.a. "poppers." |
Penalties
Depending on the type and amount of controlled substance in possession penalties vary as follows:
FELONY CLASS
POSSESSION OF
PENALTY
Max Fines
Prison (yrs)
A
150g or more heroin
$500,000
15-60
150g or more morphine
50g or more hydromorphone
50g or more LSD
300g or more cocaine
50g or more pentazocine and tripelennamine
50g or more phencyclidine
1000g or more barbituric acid
500g or more phenmetrazine
300g or more amphetamine or methamphetamine
10,000g or more peyote
2,000g or more Schedule I or II
300lbs or more marijuana, 15lbs,1g or more hashish, 500 or more marijuana plants
B
15g or more heroin
$200,000
8-30
15g or more morphine
5g or more hydromorphone
5g or more LSD
26g or more cocaine
5g or more pentazocine and tripelennamine
30g or more phencyclidine
100g or more barbituric acid
50g or more phenmetrazine
26g or more amphetamine or methamphetamine
1,000g or more peyote
200g or more Schedule I or II
70-300 lbs of marijuana; 8lbs, 1g – 15 lbs hashish, or 100 – 499 marijuana plants
B
Schedule I

$100,000

8-30

Methamphetamine, cocaine of 0.5 grams or more, or substance containing either
Substance containing less than 0.5 grams Cocaine or methamphetamine AND defendant carried/employed deadly weapon during commission of offense or offense resulted in death or bodily injury to another
C
Schedule II or Cocaine or methamphetamine less than 0.5g
$100,000
3-15
Flunitrazepam
Schedule VI – 4lbs, 1g – 8lbs of hashish; 20-99 marijuana plants
D
Schedule III
$50,000
2-12
Schedule IV
Schedule VI – 10lbs, 1g – 70lbs of marijuana; 2lbs, 1g – 4lbs of hashish; 10 – 19 marijuana plants
E
Schedule V
$5,000
1-6
Schedule VI – ½oz to 10lbs of marijuana or up to 2lbs of hashish
E
Schedule VII
$1,000
1-6
Harsher punishments may be incurred for repeat offenders or if possession occurs in a drug-free school zone.  Other punishments may also include loss of driver's license or forfeiture of property.
Defenses
A skilled Nashville criminal attorney may argue lack of sufficient evidence and/or investigate police conduct to determine how to best challenge admissibility of evidence at trial.
For more information, contact a Nashville criminal lawyer with the Horst Law, at .